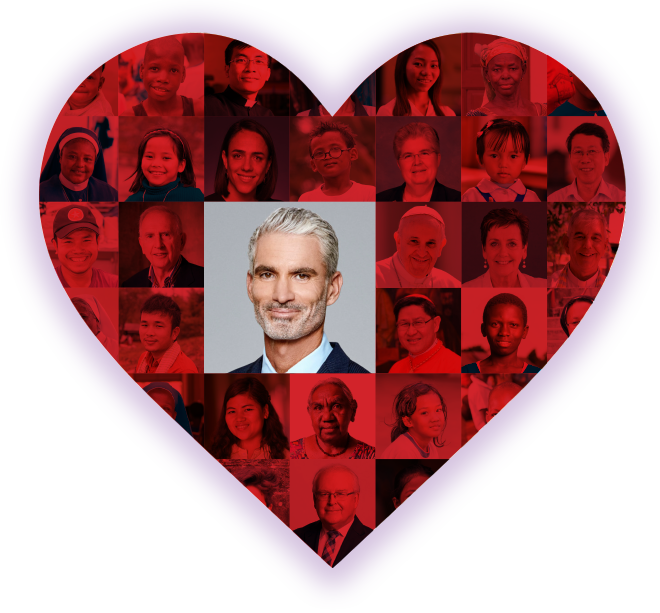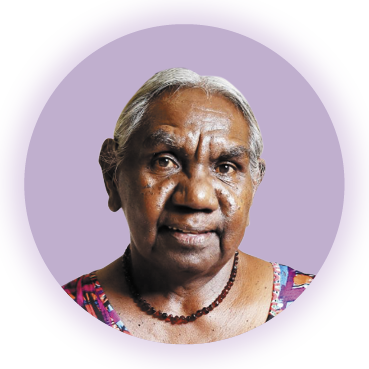 Aboriginal activist, educator and artist
Dr Miriam-Rose Ungunmerr Baumann AM is an Aboriginal elder from Nauiyu and a renowned artist, activist, writer and public speaker.
In 1975, Miriam-Rose became the Northern Territory's first fully qualified Aboriginal teacher. As an art consultant for the Department of Education, she visited schools through the Top End, advocating for the inclusion of visual art as part of every child's education.
Miriam-Rose later became the principal of the Catholic school in her home community before being appointed to the Federal Government's advisory body, the National Indigenous Council. In 2013, she established the Miriam Rose Foundation, to bridge the divide between Aboriginal culture and mainstream society – driving reconciliation at a grassroots level.
Through her professional and creative life, Miriam-Rose has remained dedicated to maintaining the cultural independence of her people and being a spokesperson for the Aboriginal worldview. In recognition of her leadership, she was awarded a Member of the Order of Australia medal and an Honorary PhD in Education from Charles Darwin University.
Dr Miriam Rose was awarded the Senior Australian of the Year in 2021.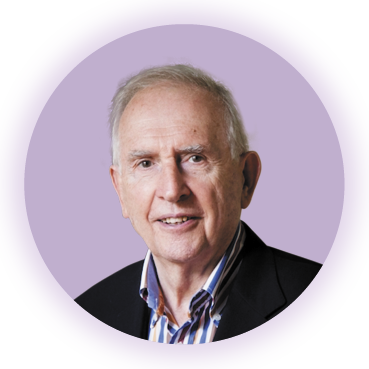 Social psychologist and researcher
Hugh Mackay is a social psychologist and researcher, and the bestselling author of 21 books, including eight novels. His new book, The Kindness Revolution, will be published in May 2021.
Hugh has had a 60-year career in social research, and was also a weekly newspaper columnist for over 25 years. He is currently an honorary professor in the Research School of Psychology at ANU, and a patron of the Asylum Seekers Centre. Among other honorary appointments, he has been deputy chairman of the Australia Council for the Arts, the inaugural chairman of the ACT government's Community Inclusion Board and an honorary professor at Macquarie, Wollongong and Charles Sturt universities.
Hugh is a Fellow of the Australian Psychological Society and the Royal Society of NSW. In recognition of his pioneering work in social research, he has been awarded honorary doctorates by Charles Sturt, Macquarie, NSW, Western Sydney and Wollongong universities. He was appointed an Officer of the Order of Australia in 2015.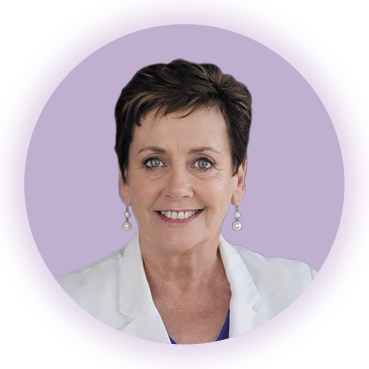 Chief Executive Officer, Catholic Social Services Australia
Dr Ursula Stephens has a long personal and professional commitment to the social services sector. She is a passionate advocate for social inclusion and the not for profit sector, having served in the Australian Senate for twelve years, including as Parliamentary Secretary to the Prime Minister for Social Inclusion and the Voluntary Sector, negotiating the National Compact and supporting efforts from government and the sector to establish the Australian Charities and Non Profit Commission.
Ursula has been an adult educator, senior public servant, small business owner and social entrepreneur. She chairs the Code Authority of FIA, Fundraising Institute Australia, is a Visiting Fellow and Director at Australian Centre for Philanthropy and Non Profit Studies, at QUT and served on the Board of the School for Social Entrepreneurs Australia for three years.
Ursula holds a doctorate in Public Administration and brings strong leadership and governance experience to her role. She has a deep understanding of Catholic Social Teaching principles that underpin the work of our Social Services member network. She is a thought leader in the areas of social innovation and entrepreneurship. Born in Ireland, Ursula's joys are Irish music, poetry and literature.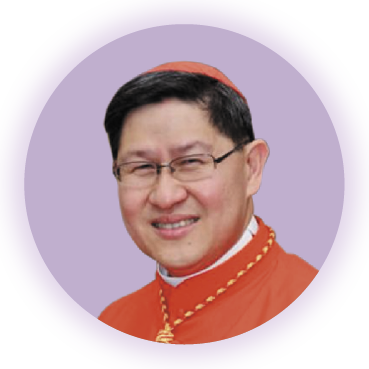 Prefect of the Congregation for the Evangelization of Peoples, Metropolitan Archbishop Emeritus of Manila
Ordained to the priesthood in 1982, Cardinal Tagle has served as a parish priest, spiritual director, and taught philosophy and theology.
After earning a licence in sacred theology and a doctorate summa cum laude, he became a member of the College of Consultors and of the Presbyteral Council and Episcopal Vicar for religious. He gave lectures, directed retreats and organised updating seminars for priests, religious and laity in the Philippines and abroad. He also took part in the activities of the Bishops' Conference and of the Federation of Episcopal Conferences of Asia.
In 2001 he was appointed Bishop of Imus, Philippines, with youth as a special focus. Ten years later he was appointed Archbishop of Manila. He participated in the conclave of 2013 that elected Pope Francis.
In 2015 he became President of Caritas Internationalis and in 2019 Pope Francis appointed him Prefect of the Congregation for the Evangelization of Peoples. In 2020, Pope Francis decided to co-opt him into the Order of Bishops, equating him in all respects with the Cardinals holding the title of a suburbicarian.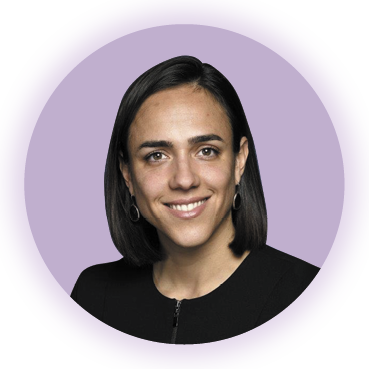 Ambassador of Australia to the Holy See
HE Ambassador Chiara Porro is a career diplomat who joined Australia's Department of Foreign Affairs and Trade (DFAT) in 2009. She has held a range of positions in Canberra, including most recently as Director, Ministerial and Executive Liaison Section, Executive Branch. She was seconded as an Adviser to the International Division of the Department of Prime Minister and Cabinet (2016-17), and has worked in DFAT's Budget Branch (2015-16) and Africa Branch (2014).
Overseas, Ambassador Porro has served as Deputy Consul-General in Noumea, New Caledonia (2018-2020), on a short term mission to West Africa (2016), and as Second Secretary in New Delhi, India (2011-2014).
Ambassador Porro holds a Master of International Relations and Diplomacy from the University of Leiden, the Netherlands and a Bachelor of Arts in Politics, Philosophy and Economics from the University of York, United Kingdom. She speaks Italian and French. Ambassador Porro presented credentials to His Holiness Pope Francis on 27 August 2020.
Ambassador Porro is married and has two children.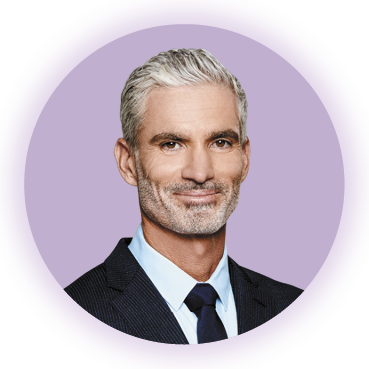 Human Rights Activist, Sport & Social Responsibility, Author, Adjunct Professor, Broadcaster, Former Socceroo
Former Socceroo Craig Foster is a passionate advocate for multiculturalism, refugees and social equality as a member of the Australian Multicultural Council and 18 year, multi Logie-winning broadcast veteran with SBS Television.
Holding a Bachelor of Laws (LLB), Master's Degree in International Sports Management and a Postgraduate Degree in Football Management, Craig works across a vast range of social programs from indigenous rights and self-determination, homelessness and domestic violence, climate action and gender equality and is particularly well known for his refugee advocacy.
Craig was the driving force behind the successful campaign to release footballer Hakeem al-Araibi, who was imprisoned in Thailand in 2018. Craig united and led a global coalition of advocacy groups, charities, high profile Australians and sport to free the footballer. The Federation of International Football Associations (FIFA) acknowledged his leadership.
In 2019, Craig travelled to Port Moresby to meet with refugees and asylum seekers still detained in Papua New Guinea and Nauru to bring attention to their plight.
Craig also founded the #PlayForLives campaign during COVID-19 disruptions. With a strong conviction that the sporting community should give back to society, he encourages professional athletes and organisations to fill vacant volunteering positions in community organisations.
In 2021, Craig became a Member of the Order Of Australia (AM) in the Australia Day Honours List which he dedicated to his refugee friends and former Manus Island detainees, Moz Azimitibar and Farhad Bandesh, and Hakeem al-Araibi as well as all refugees seeking safety around the world.
www.craigfoster.net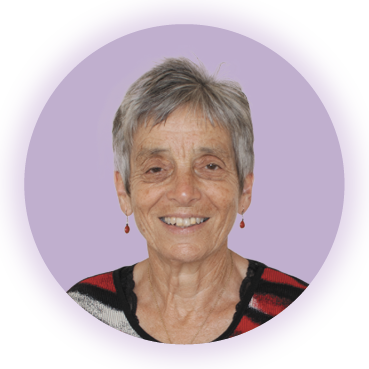 Spiritual Accompanier of Retreats and Workshops
Lyndall Brown is a Sister of St. Joseph whose life has been enriched in the various ministries she has been involved in, beginning with Education. For many years Lyndall has been involved in working with adults, enabling them to enrich their lives through retreats, workshops in spirituality and personal group, and through Spiritual Accompaniment.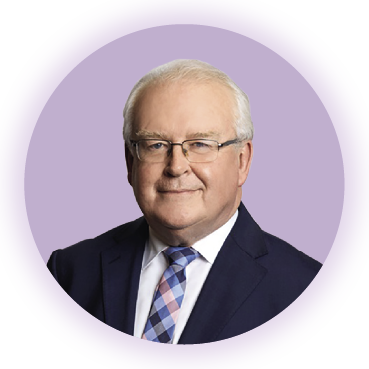 NSW Ageing and Disability Commissioner
Robert Fitzgerald AM was a Commissioner on the Royal Commission into Institutional Responses to Child Sexual Abuse for five years and is currently the NSW Ageing and Disability Commissioner.
Robert, a commercial lawyer by profession, has a diverse background and extensive experience in commerce, law, public policy and community services. He has served on numerous NGO boards and committees including previously as President Australian Council of Social Service. Robert was the inaugural Chair of the Advisory Board, Australian Charities and Not-for-Profits Commission. He has been involved in numerous Catholic agencies including as State President of the St Vincent de Paul Society NSW, Board of Caritas Australia and Member of the NSW Catholic Commission on Employment Relations.
Robert holds degrees in commerce and law from the University of NSW and an honorary doctorate from the Australian Catholic University. He was made a Member of the Order of Australia in 1994. He is a recipient of the Centenary medal, and was awarded an honorary doctorate by the Australia Catholic University in 2001. He is currently Adjunct Professor at University of Western Australia and Patron of Justice Connect and SAMSN (Survivors and Mates Support Network).